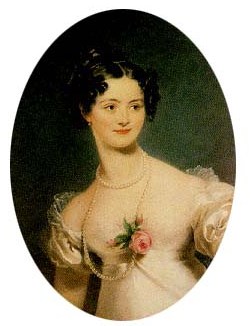 Henrietta of Nassau-Weiburg was born on 30 October 1797 at the Ermitage Palace in Bayreuth, Germany to Frederick William of Nassau-Weilburg and his wife Burgravine Louise Isabelle of Kirchberg. She was a descendant of George II of Great Britain through his daughter, Anne, Princess Royal.
Not much is known of her youth. She married Archduke Charles of Austria in September 1815. She was just 17 years old, while he was 44. He was the heir to the Duchy of Teschen, and he succeeded as duke in 1822. Henrietta and Charles had a happy marriage, and they would have seven children, and through her son, Albrecht Henrietta was the grandmother of Matilde of Austria-Teschen. She is credited with bringing the first Christmas tree with burning candles to Austria.
Henrietta was just 32 when she was struck down by scarlet fever, which she had caught from her children. She died on 29 December 1829 in Vienna. Her brother-in-law was apparently quite fond of her, because of him, she is the only Protestant buried in the Imperial Crypt in Vienna.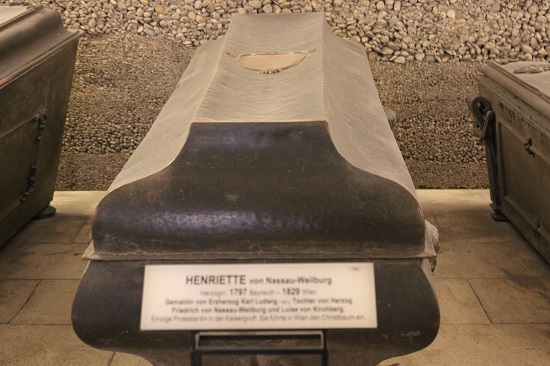 "She dwelt among us when she was alive, and so she shall in death."