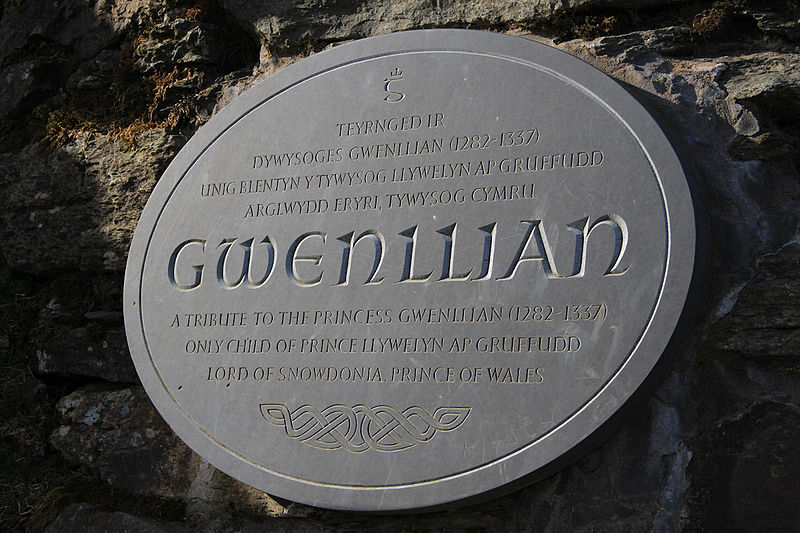 A memorial plaque to Princess Gwenllian, daughter and only child of Llywelyn ap Gruffudd, Prince of Wales and Eleanor de Montfort, has been found vandalised several weeks after it went missing.
Princess Gwenllian's mother died giving birth to her, and her father was killed in battle not much later. Gwenllian was imprisoned for life in the Gilbertine priory at Sempringham. The aim was, naturally, that by placing her in the priory that she would never marry and produce offspring that may threaten Edward I, who had just conquered Wales.
She reportedly never learned to speak Welsh and did not even know how to write her own name. Read more here. It is unknown whether the memorial will be replaced.