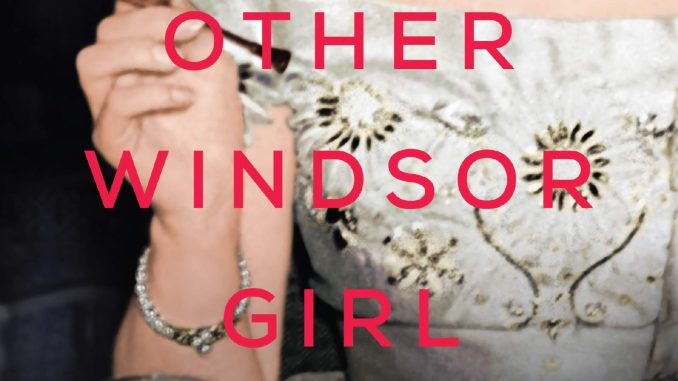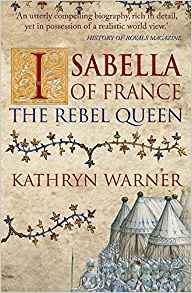 Isabella of France: The Rebel Queen
Paperback – 15 January 2020 (UK) & 1 April 2020 (US)
Isabella of France married Edward II in January 1308, and afterwards became one of the most notorious women in English history. In 1325, she was sent to her homeland to negotiate a peace settlement between her husband and her brother Charles IV, king of France. She refused to return. Instead, she began a relationship with her husband s deadliest enemy, the English baron Roger Mortimer. With the king s son and heir, the future Edward III, under their control, the pair led an invasion of England which ultimately resulted in Edward II s forced abdication in January 1327. Isabella and Mortimer ruled England during Edward III s minority until he overthrew them in October 1330.
A rebel against her own husband and king, and regent for her son, Isabella was a powerful, capable and intelligent woman. She forced the first ever abdication of a king in England, and thus changed the course of English history. Examining Isabella s life with particular focus on her revolutionary actions in the 1320s, this book corrects the many myths surrounding her and provides a vivid account of this most fascinating and influential of women.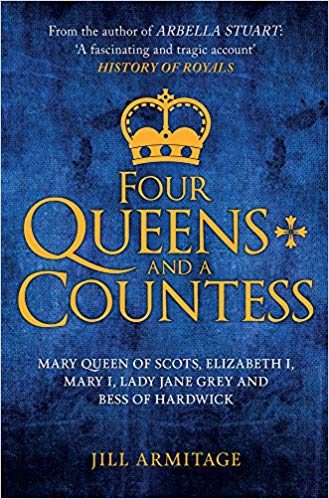 Four Queens and a Countess: Mary Queen of Scots, Elizabeth I, Mary I, Lady Jane Grey and Bess of Hardwick: The Struggle for the Crown
Paperback – 15 September 2019 (UK) & 1 January 2020 (US)
When Mary Stuart was forced off the Scottish throne she fled to England, a move that made her cousin Queen Elizabeth very uneasy. Elizabeth had continued the religious changes made by her father and England was a Protestant country, yet ardent Catholics plotted to depose Elizabeth and put Mary Stuart on the English throne. So what was Queen Elizabeth going to do with a kingdomless queen likely to take hers?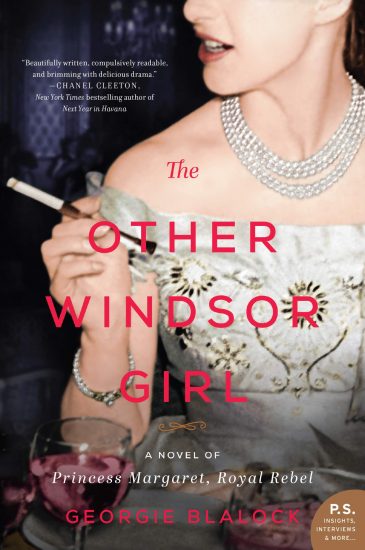 The Other Windsor Girl: A Novel of Princess Margaret, Royal Rebel
Paperback – 5 November 2019 (US) & 23 January 2020 (UK)
Diana, Catherine, Meghan…glamorous Princess Margaret outdid them all. Springing into post-World War II society, and quite naughty and haughty, she lived in a whirlwind of fame and notoriety. Georgie Blalock captures the fascinating, fast-living princess and her "set" as seen through the eyes of one of her ladies-in-waiting.
In dreary, post-war Britain, Princess Margaret captivates everyone with her cutting edge fashion sense and biting quips. The royal socialite, cigarette holder in one hand, cocktail in the other, sparkles in the company of her glittering entourage of wealthy young aristocrats known as the Margaret Set, but her outrageous lifestyle conflicts with her place as Queen Elizabeth's younger sister. Can she be a dutiful princess while still dazzling the world on her own terms?
Post-war Britain isn't glamorous for The Honorable Vera Strathmore. While writing scandalous novels, she dreams of living and working in New York, and regaining the happiness she enjoyed before her fiancé was killed in the war. A chance meeting with the Princess changes her life forever. Vera amuses the princess, and what—or who—Margaret wants, Margaret gets. Soon, Vera gains Margaret's confidence and the privileged position of second lady-in-waiting to the Princess. Thrust into the center of Margaret's social and royal life, Vera watches the princess's love affair with dashing Captain Peter Townsend unfurl.
But while Margaret, as a member of the Royal Family, is not free to act on her desires, Vera soon wants the freedom to pursue her own dreams. As time and Princess Margaret's scandalous behavior progress, both women will be forced to choose between status, duty, and love…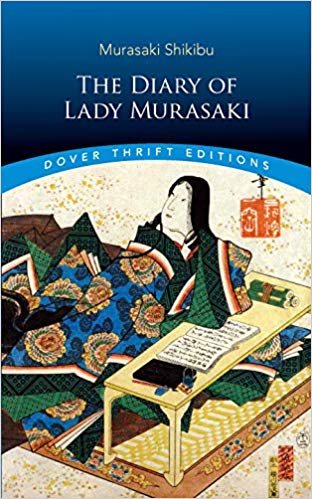 The Diary of Lady Murasaki (Dover Thrift Editions)
Paperback – 18 December 2019 (US) & 31 January 2020 (UK)
Derived from the journals of an empress's tutor and companion, this unique book offers rare glimpses of court life in eleventh-century Japan. Lady Murasaki recounts episodes of drama and intrigue among courtiers as well as the elaborate rituals related to the birth of a prince. Her observations, expressed with great subtlety, offer penetrating and timeless insights into human nature.
Murasaki Shikibu (circa AD 973–1025) served among the gifted poets and writers of the imperial court during the Heian period. She and other women of the era were instrumental in developing Japanese as a written language, and her masterpiece, The Tale of Genji, is regarded as the world's first novel. Lady Murasaki's diary reveals the role of books in her society, including the laborious copying of texts and their high status as treasured gifts. This translation is accompanied by a Foreword from American poet and Japanophile Amy Lowell.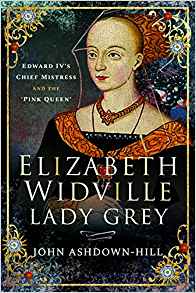 Elizabeth Widville, Lady Grey: Edward IV's Chief Mistress and the 'Pink Queen'
Paperback – 30 January 2020 (UK) & 3 May 2020 (US)
Wife to Edward IV and mother to the Princes in the Tower and later Queen Elizabeth of York, Elizabeth Widville was a central figure during the War of the Roses. Much of her life is shrouded in speculation and myth – even her name, commonly spelled as Woodville', is a hotly contested issue. Born in the turbulent fifteenth century, she was famed for her beauty and controversial second marriage to Edward IV, who she married just three years after he had displaced the Lancastrian Henry VI and claimed the English throne. As Queen Consort, Elizabeth's rise from commoner to royalty continues to capture modern imagination. Undoubtedly, it enriched the position of her family. Her elevated position and influence invoked hostility from Richard Neville, the Kingmaker', which later led to open discord and rebellion. Throughout her life and even after the death of her husband, Elizabeth remained politically influential: briefly proclaiming her son King Edward V of England before he was diposed by her brother-in-law, the infamous Richard III, she would later play an important role in securing the succession of Henry Tudor in 1485 and his marriage to her daughter Elizabeth of York, thus and ending the War of the Roses. Elizabeth Widville was an endlessly enigmatic historical figure, who has been obscured by dramatizations and misconceptions. In this fascinating and insightful biography, Dr John Ashdown-Hill brings shines a light on the truth of her life.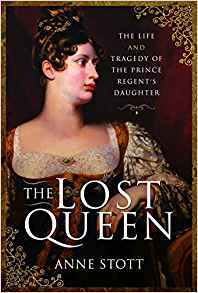 The Lost Queen: The Life & Tragedy of the Prince Regent's Daughter
Hardcover – 30 January 2020 (UK) & 3 May 2020 (US)
As the only child of the Prince Regent and Caroline of Brunswick, Princess Charlotte of Wales (1796-1817) was the heiress presumptive to the throne. Her parents' marriage had already broken up by the time she was born. She had a difficult childhood and a turbulent adolescence, but she was popular with the public, who looked to her to restore the good name of the monarchy. When she broke off her engagement to a Dutch prince, her father put her under virtual imprisonment and she endured a period of profound unhappiness. But she held out for the freedom to choose her husband, and when she married Prince Leopold of Saxe-Coburg she finally achieved contentment. Her happiness was cruelly cut short when she died in childbirth at the age of twenty-one only eighteen months later. A shocked nation went into mourning for its people's princess', the queen who never was.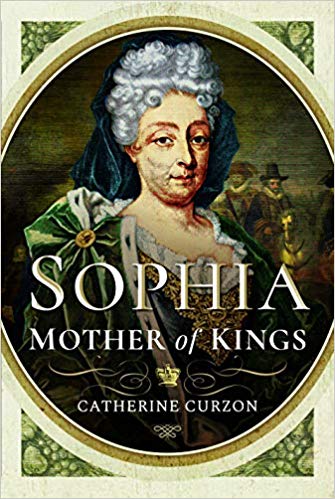 Sophia: Mother of Kings