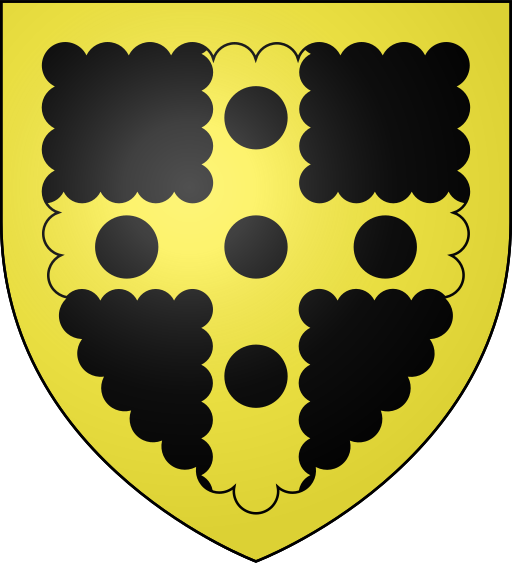 This is a guest article by Meghan.
Read the previous article here.
Now that we've established what a count is in the medieval times, we move on a few centuries later to the middle of the War Of The Roses, where we meet our next heiress: Lady Anne Beauchamp. We will get to know her as the wife of Richard Neville, 16th Earl of Warwick, and mother to the future Duchess of Clarence and a Queen consort. But before we go there, we need to go back into her life and discover how she and her husband became one of the notable families in medieval England.
One thing you need to realise about these royal and noble titles is that they hardly ever go through the female line unless there are no other male heirs left in the family, but it's not a guarantee that they will be granted the titles and lands of their wife's fathers or brothers. However, in Anne's line, you see it show up three different times.
Lady Anne was the daughter of Richard Beauchamp, 13th Earl of Warwick and Isabel le Despenser. Anne had one older brother, who had a child, but after their deaths, this left both sides of the Beauchamp-Despenser fortune to Anne and her husband Richard, thus making them 15th Earl and Countess of Warwick.
Anne's mother, Isabel's side is pretty notorious as they were courtiers during the reign of both Edward I and his son Edward II. Hugh le Despenser, The Elder, was the 1st Earl of Winchester and made chief adviser to Edward I, while his son Hugh le Despenser, The Younger was made royal chamberlain and became a "favourite" to the young king. However, father and son pooled in so much power that the king allowed that it caused a big rift with the other nobles, plus irritated the queen: Isabella of France. After sending the Despensers in exile, they were quickly summoned back by the king, and this led to the rebellion, ordered by both Queen Isabella and Roger Mortimer. After being captured, father and son were charged with unlawfully incriminating people and both were killed for their crimes, but Hugh le Despenser, the Younger was hanged, drawn, and quartered.
Anne married Richard Neville, Earl of Salisbury in 1434, in my last piece I explained that there were two forms of arranged marriages when there was one other way that took place a lot, but people don't like to talk about it since it seems like a taboo to us. Anne and her husband were married underage; it was actually very common back then. They didn't have their first child, Isabel, probably named after Anne's mother, until 1451, and eventually, they would go on to have their last daughter Anne six years later.
Anne died in 1492, the poor woman survived her husband's two rebellions against Edward IV, siding with his younger brother George, Duke of Clarence (who married her oldest daughter Isabel) for the English crown. After the death of Richard in 1471, the family estates of Anne's bloodlines were divided up among her daughters' husbands. George and Isabel's only son was given the title "Earl of Warwick", and Anne and Richard's son was given the title "Earl of Salisbury". The lands belonging to both the Beauchamp and Despensers were now part of the crown estates.