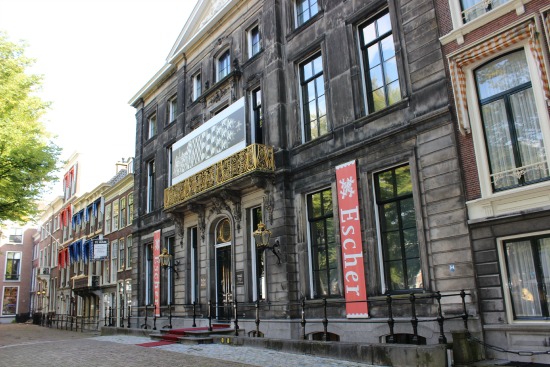 Last weekend I went to the Royalty Readers day. Royalty is a Dutch Royalty (yes, really!) magazine. They promised a tour through Lange Voorhout Palace, a High Tea in Hotel Des Indes and a carriage ride through The Hague. We had awesome weather for the carriage ride and we went passed Noordeinde Palace (the King was not at home!), the Peace Palace, the city centre and several embassies. The High Tea was a bit of a disappointment since it took forever to get something to eat. But the building was amazing and had seen some pretty famous guests.
I was most interested in Lange Voorhout Palace, which was once the winter residence of Queen (regent/mother) Emma (of Waldeck and Pyrmont). She was the second wife of King William III of the Netherlands and the mother of Queen Wilhelmina. King William had three sons with his first wife Sophie of Württemberg but all three tragically predeceased him. He married Emma in 1879 and she was 41 years younger than him. Their daughter Wilhelmina was only ten when he died and Queen Emma became regent for her daughter. When her daughter came of age she moved into the palace.
It had been owned by Prince Henry, brother of William III and his widow Princess Marie of Prussia probably lived in it as well. Princess Sophie, the sister of William III, inherited the palace and sold it to her sister-in-law. During the summer Queen Emma stayed at Soestdijk. It was used as an office by three consecutive queens until the building was sold to the municipality in 1991. It now houses a permanent M.C. Escher exhibition.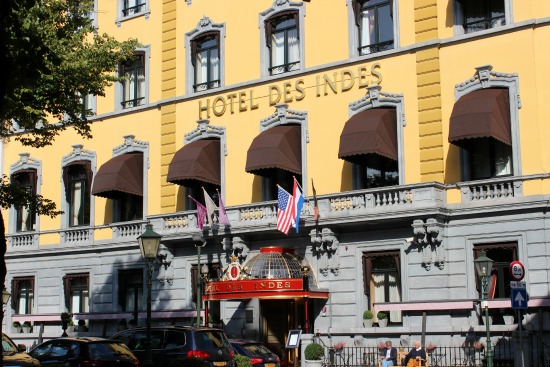 Hotel Des Indes
Fancy stairway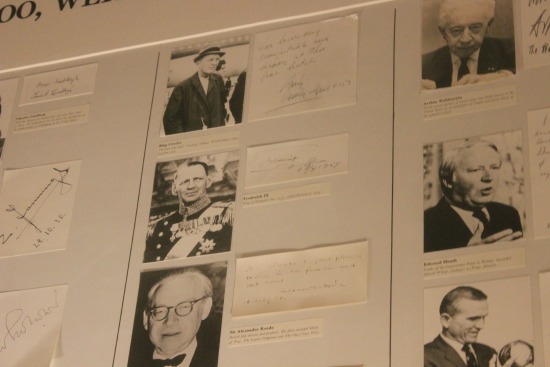 I spotted a familiar face among their famous guests, Frederick IX of Denmark.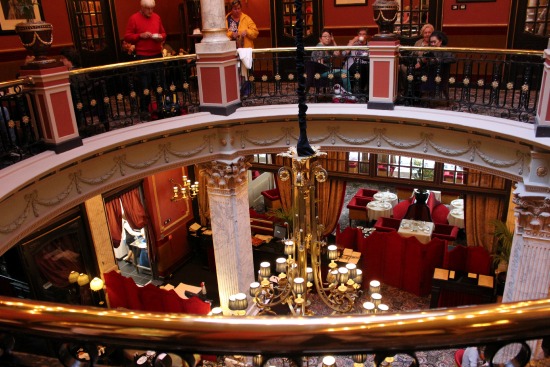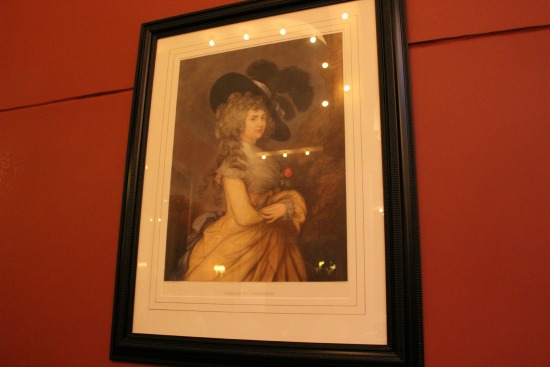 I also spotted a print of the Duchess of Devonshire.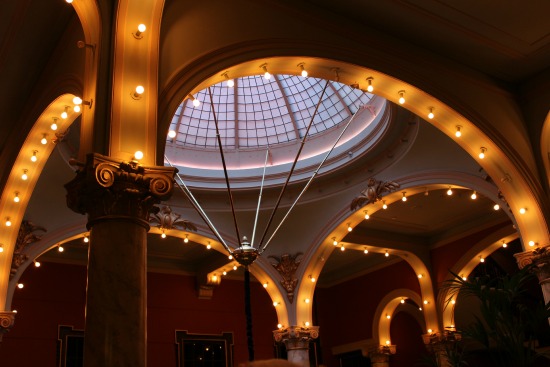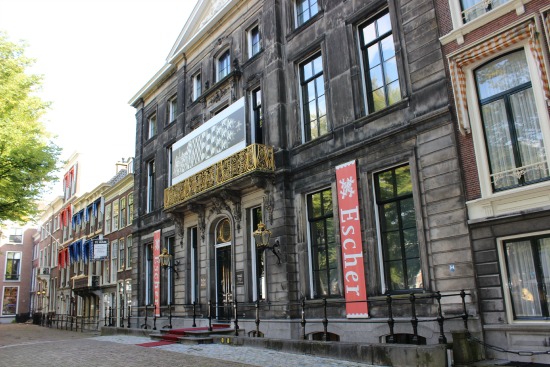 Lange Voorhout Palace from the front.
Amazing staircase!
It gives the illusion that it goes up to the second floor, but it doesn't.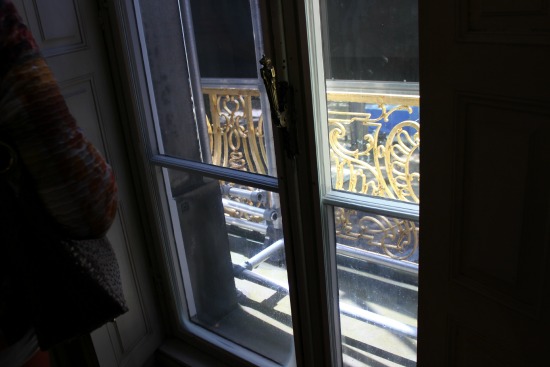 The balcony was used but is now not safe to stand on.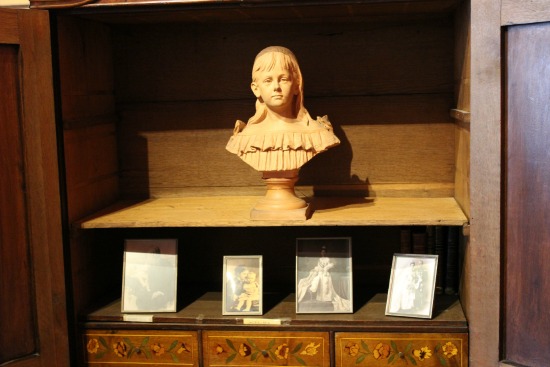 Bust of Wilhemina as a young girl.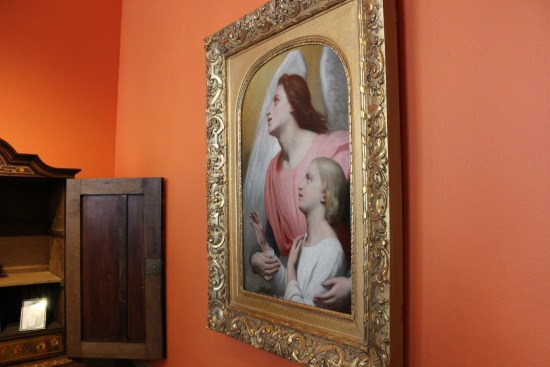 The guide informed us that this painting represents an angel guiding Prince Maurice to heaven. Prince Maurice was the second son of William III and Queen Sophie. He died at the age of 6 of meningitis.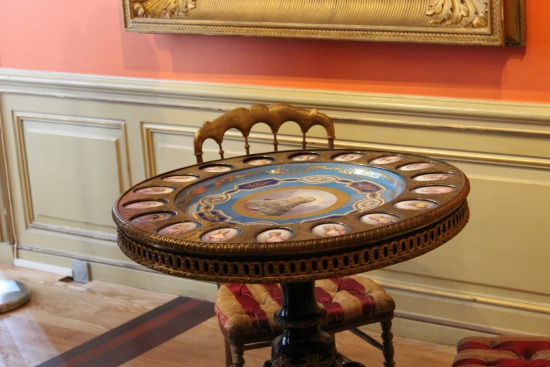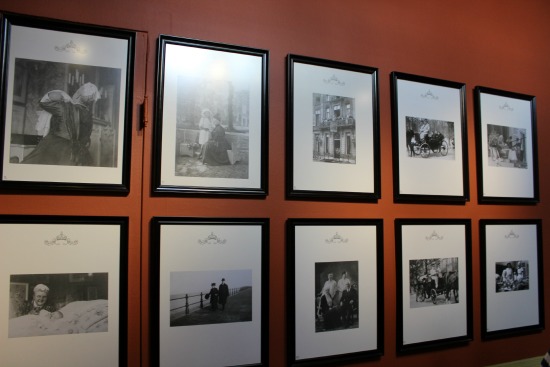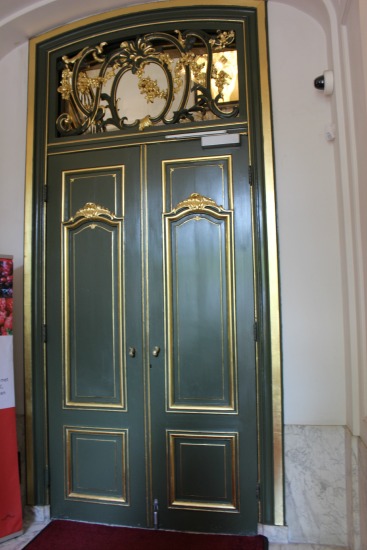 I didn't take too many pictures inside because most of the rooms are no longer as they were and now house the Escher exhibition. The guide had an amazing book with pictures of what it used to look like. Such a shame it no longer exists!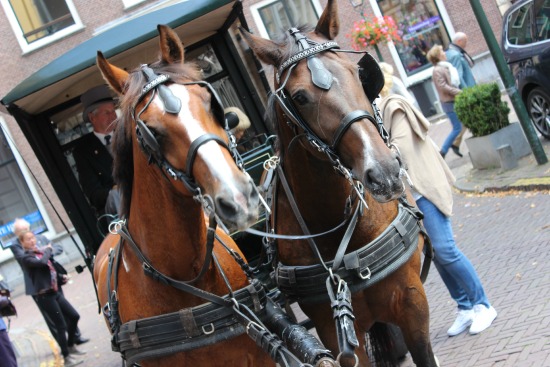 After the tour through the palace, we went on a carriage ride through the city.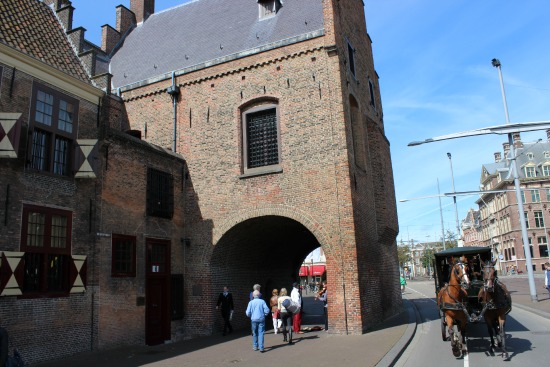 The Gevangenpoort (Prisoner's Gate) is a former gate and medieval prison.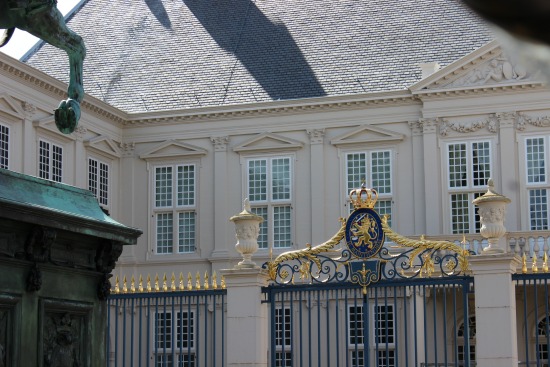 Palace Noordeinde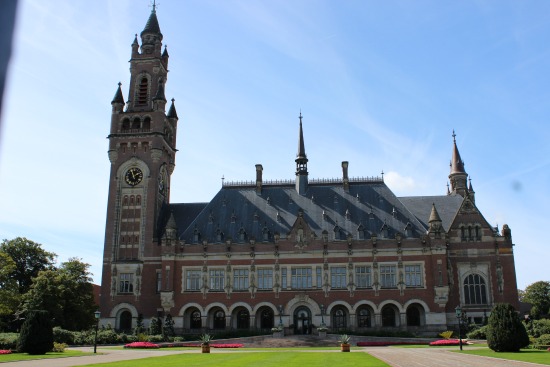 The Peace Palace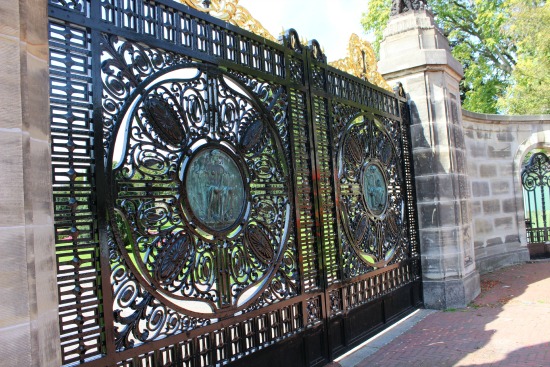 With an amazing gate!