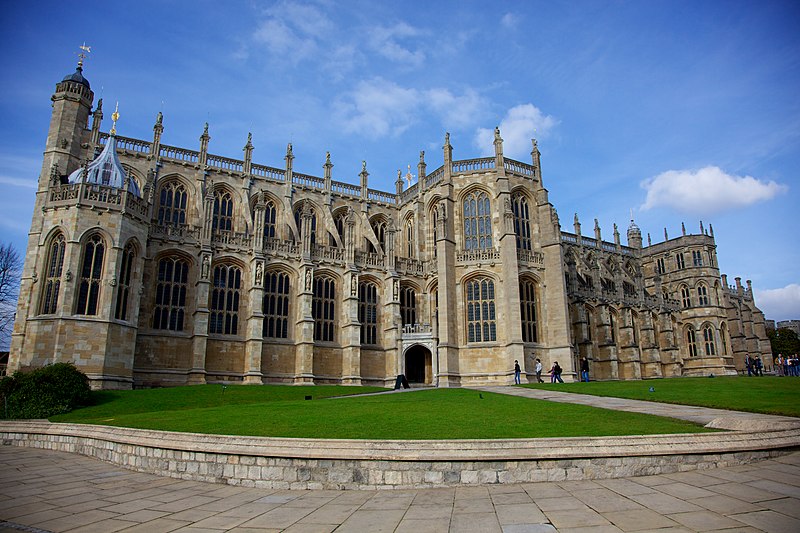 Prince Harry and Meghan Markle announced that they are to be married at St George's Chapel at Windsor Castle in 2018. The chapel has been the site of quite a few royal weddings!
The first royal wedding held there was between Princess Alexandra of Denmark and the future King Edward VII in 1863.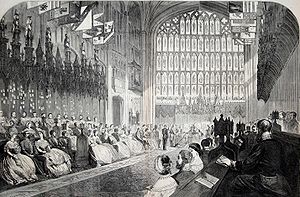 In 1871, Queen Victoria's daughter Princess Louise married the future Duke of Argyll.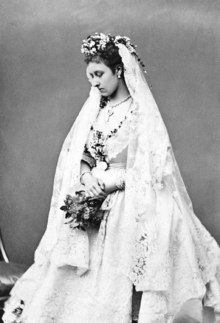 In 1879, Queen Victoria's son Prince Arthur, Duke of Connaught married Princess Louise Margaret of Prussia.  In 1880, Princess Frederica of Hanover, a great-granddaughter of King George III, married Baron Alfons von Pawel-Rammingen. In 1882, Queen Victoria's son Prince Leopold, Duke of Albany, married Princess Helena of Waldeck and Pyrmont. In 1891, Princess Marie Louise of Schleswig-Holstein, a granddaughter of Queen Victoria, married Prince Aribert of Anhalt. In 1904, Princess Alice of Albany, a granddaughter of Queen Victoria, married Prince Alexander of Teck. In 1905, Princess Margaret of Connaught, a granddaughter of Queen Victoria, married the future King Gustaf VI Adolf of Sweden. In 1919, Lady Helena Cambridge (born Princess Helena of Teck) married Major John Gibbs.
The most recent royal wedding was that of Prince Edward, Earl of Wessex and Sophie Rhys-Jones in 1999. In 2008, it was also the site of the wedding of Peter Philips, the son of the Princess Royal, and Autumn Kelly.
St George's Chapel seats around 800 people, so Prince Harry and Meghan's wedding will by no means be a small wedding. I think it's an excellent choice for them.